Have your photos printed on wood today!
Amazing photos deserve to be displayed on the best substrates possible. Every wood board is hand selected and prepared with our proprietary process to display colors with incredible accuracy with a subtle birch wood grain texture. The nature of wood grain makes every board unique. No two prints will ever be the same!
Unlike similar companies that use textured foam board, we use only the best REAL wood for the ultimate texture and quality that will last a lifetime.
We consider the frame to be the forever home for your favorite memories. They say memories last a life time, so we think your photo prints should too!
Our solid wood frames are hand crafted by us in a small wood shop located in western Kentucky. We use only the best All-American Yellow Pine or Poplar hardwood depending on the final finish.
Each solid wood frame is custom fit to hold its wood photo print perfectly and securely completing the unique statement piece worthy of being displayed on any wall for years to come.
Our solid wood frames come in three finish options: Walnut, Grey, or Natural.
The Walnut and Grey finish options are applied with the highest quality non-toxic water based stains that offer great uniform coverage and color consistency from frame to frame.
The Natural finish option is made with premium yellow pine and is 100% natural and unfinished. No stains or fillers are used of any kind. Some customers choose this option when they would like to apply a unique finish of their own!
Sometimes you need options! So we now offer 3 hanging options for most wood print sizes.
Wire works best for single prints using a single point of contact that doesn't require multiple hooks or extra holes in the wall.
D-Rings give you greater accuracy for gallery walls by offering two points of contact that won't move or sag over time.
None is for the "Do It Yourself" type. With this option you can install your own hanging hardware. It's up to you!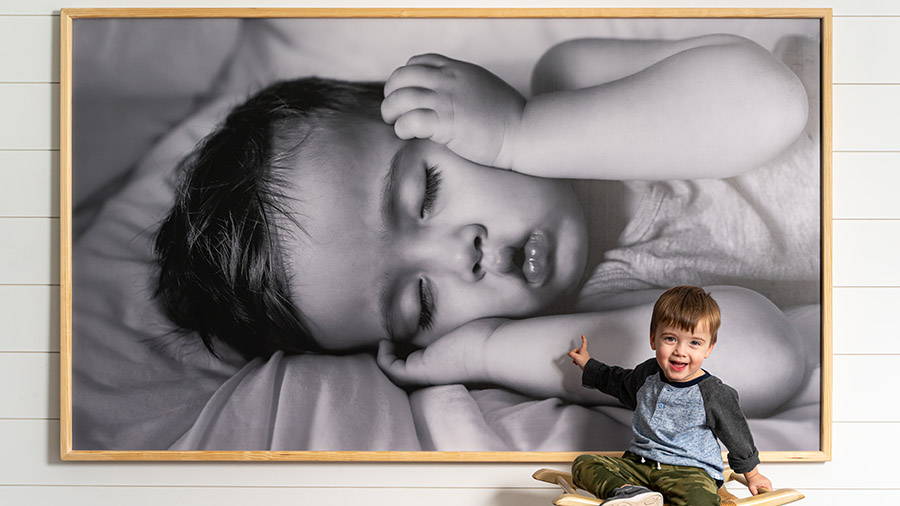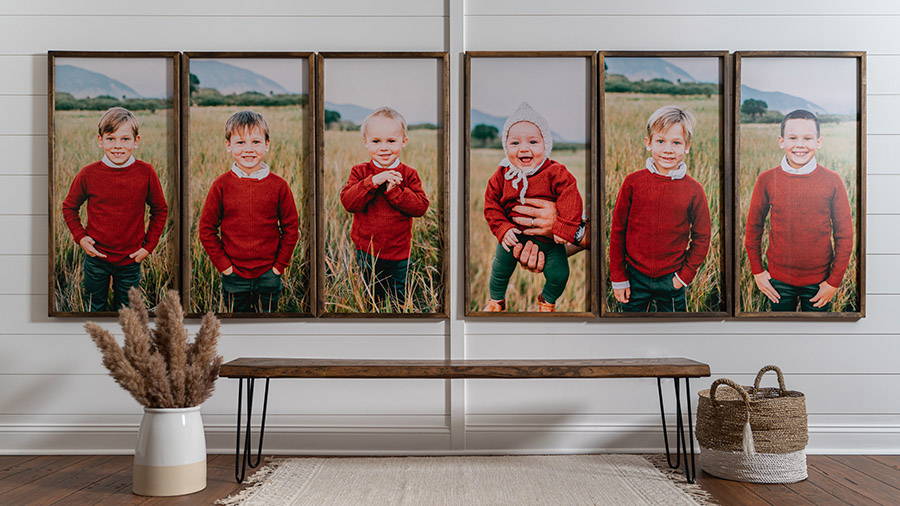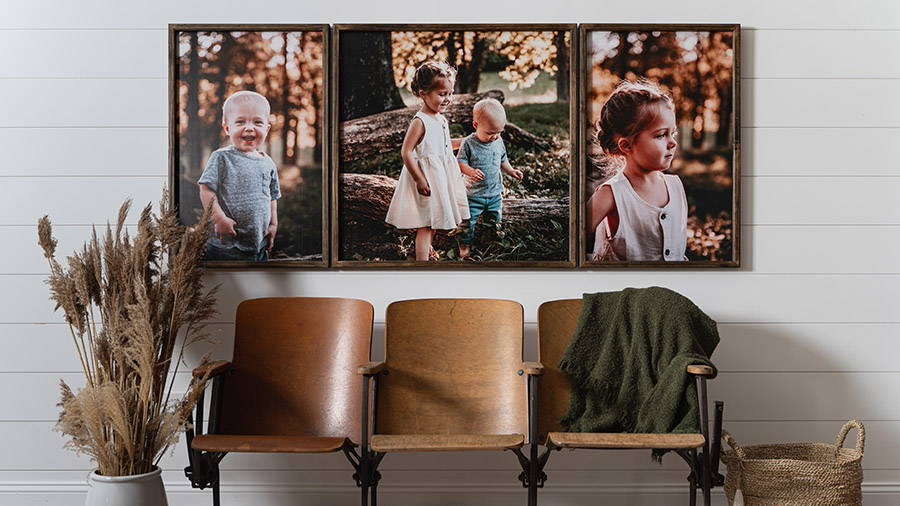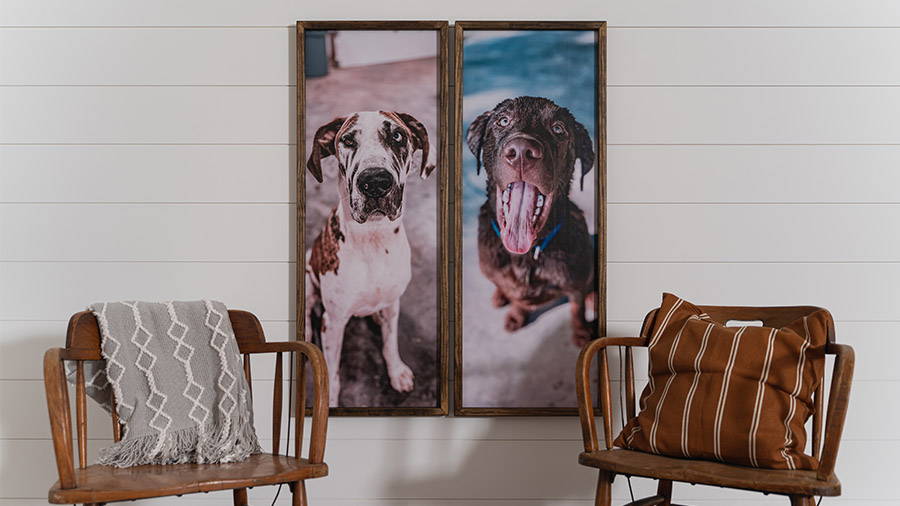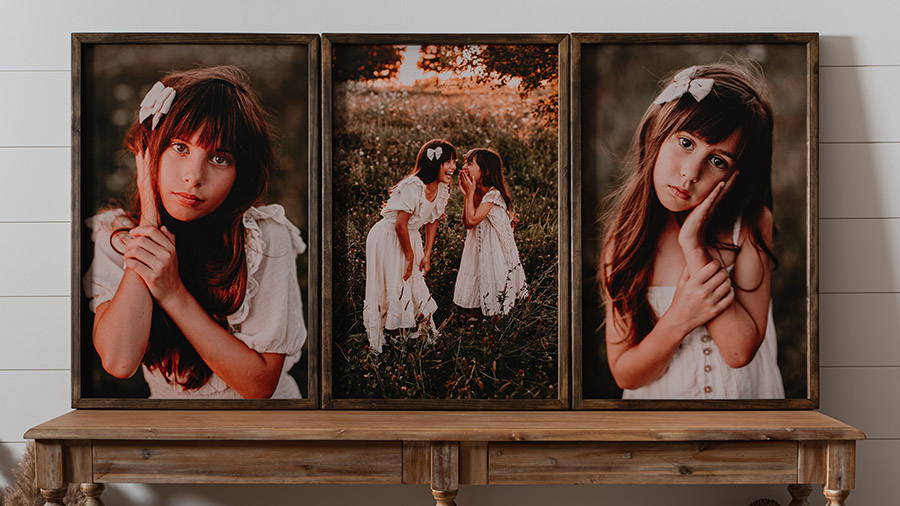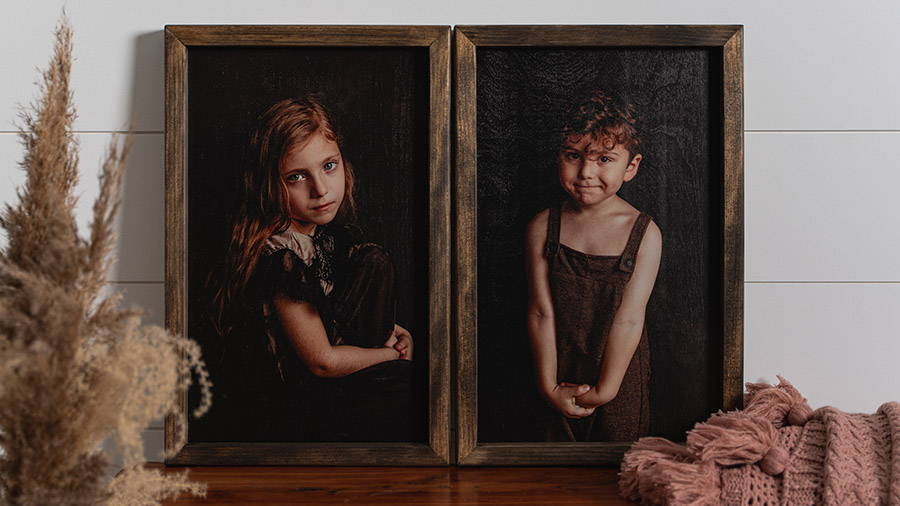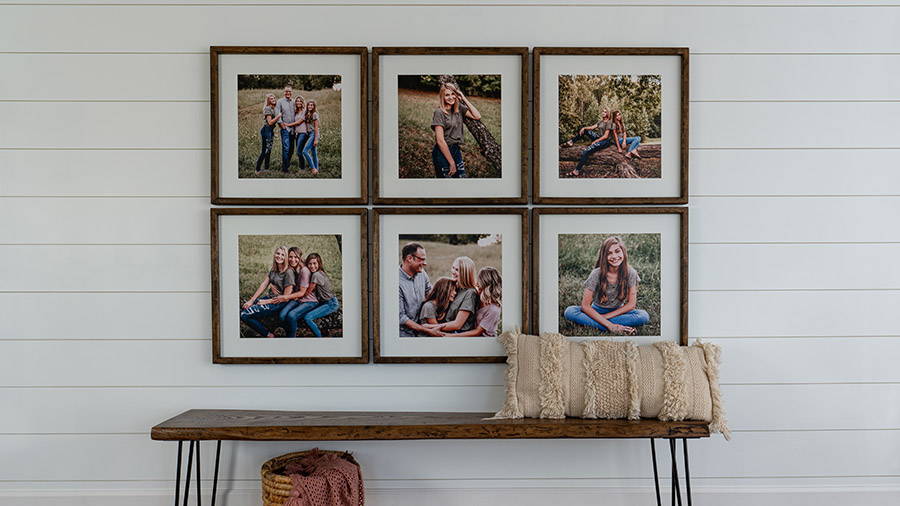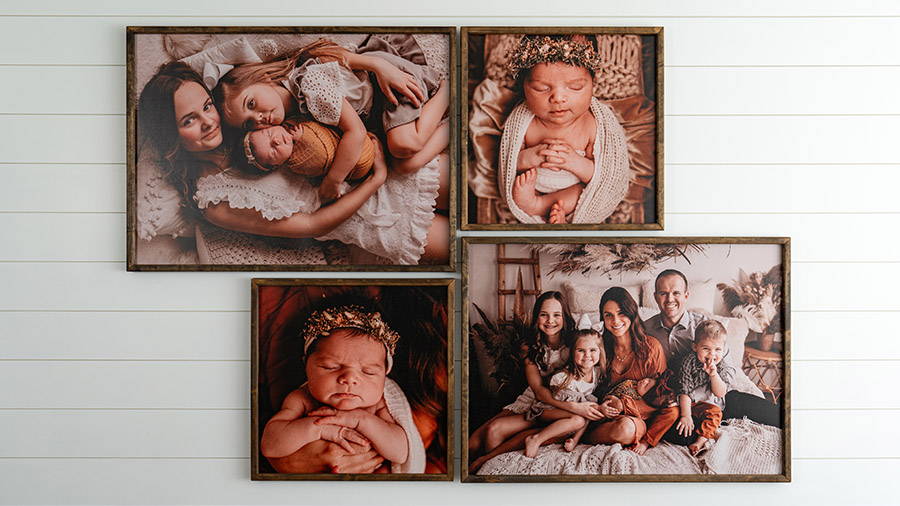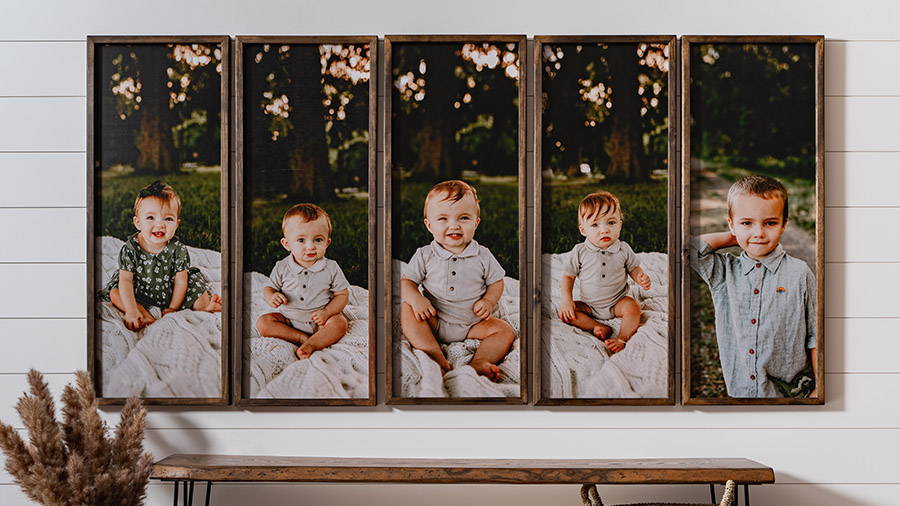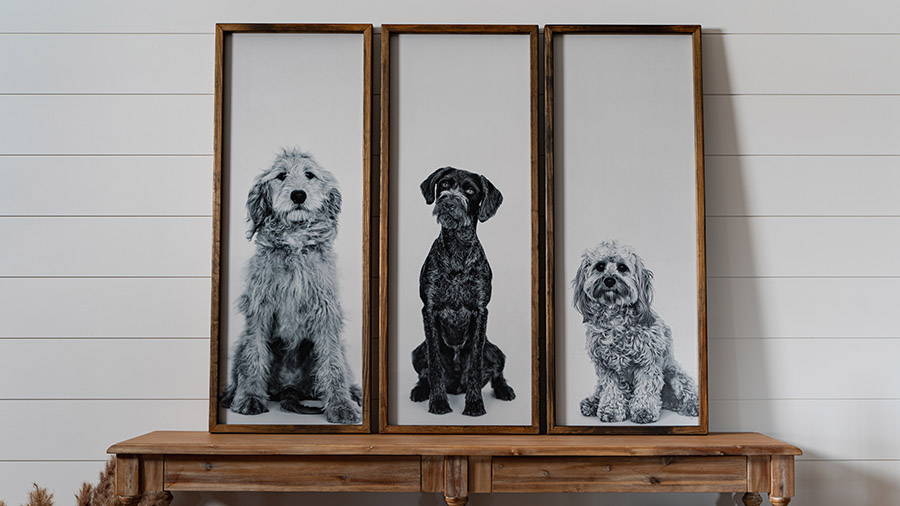 Our larger than life wood photo print sizes turn any wall into a masterpiece worthy of being showcased for years to come! With a wide range of unique sizes from 12 inches to 65 inches, you're bound to find something to fit that perfect space in your home.