"This is one of my favorite florals, inspired by a simple flower truck bouquet and named after my Amelia, our precious 8 year old daughter."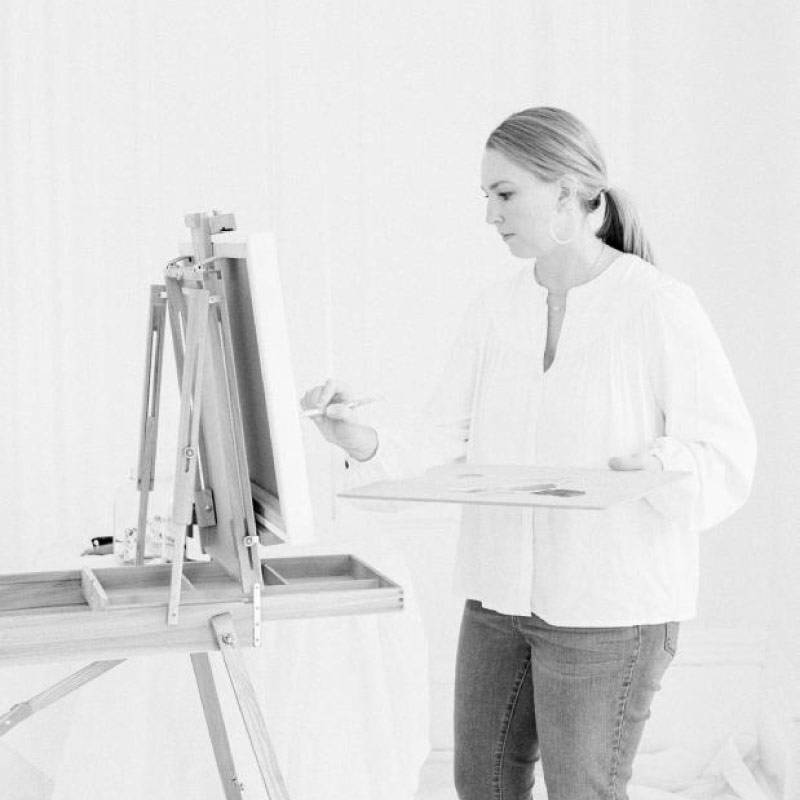 The limited art collection by Brittany Smith has been digitally preserved and is now being professionally re-produced by Pretty In Polka Dots on high quality natural cotton canvas.
There are two hanging options available. If "No Hanger" is your choice, your canvas art will come loose ready to un-roll and hang with your method of choice!
If the "Wood Hanger" option is chosen, your canvas art will come with a simple peel & stick wood hanger. The hanger consists of two wood strips that easily adhere to the top and bottom of your canvas.