This painting was inspired by the scripture "In the morning, LORD, you hear my voice; in the morning I lay my requests before you and wait expectantly." Psalm 5:3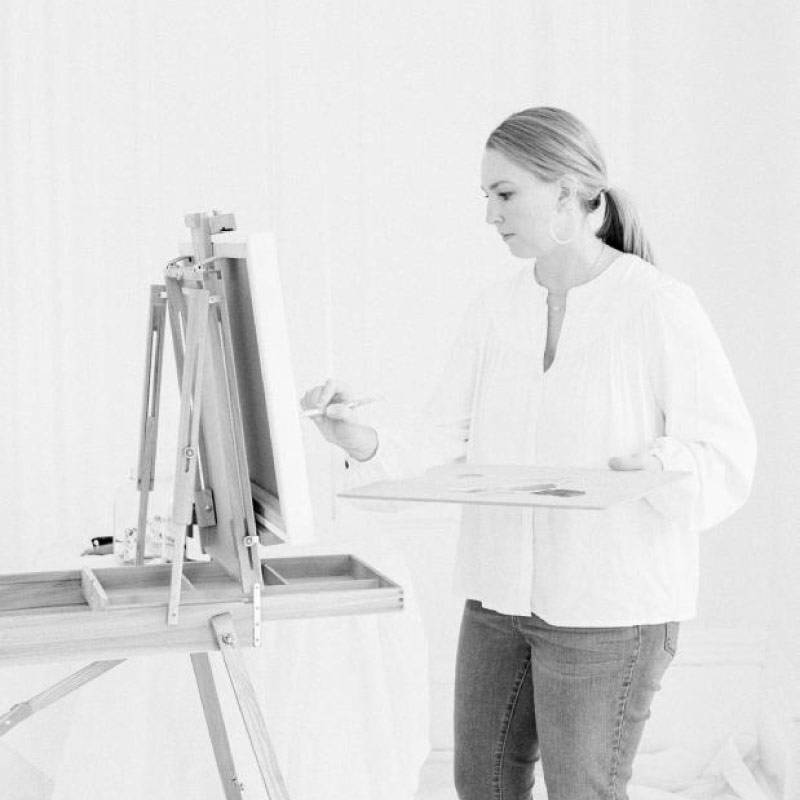 The limited art collection by Brittany Smith has been digitally preserved and is now being professionally re-produced by Pretty In Polka Dots on high-quality natural cotton canvas.
There are two hanging options available. If "No Hanger" is your choice, your canvas art will come loose ready to un-roll and hang with your method of choice!
If the "Wood Hanger" option is chosen, your canvas art will come with a simple peel & stick wood hanger. The hanger consists of two wood strips that easily adhere to the top and bottom of your canvas.