"I started painting hymn florals during Advent of 2020. The idea to paint these was initially inspired by the words of the hymn Joyful Joyful we adore thee; "Hearts unfold like flowers before thee, opening to the Sun above" which was also the first hymn I painted on in this way. I hope they can be a beautiful way to display truth in your homes, and that from these seeds of truth, growth and beauty come."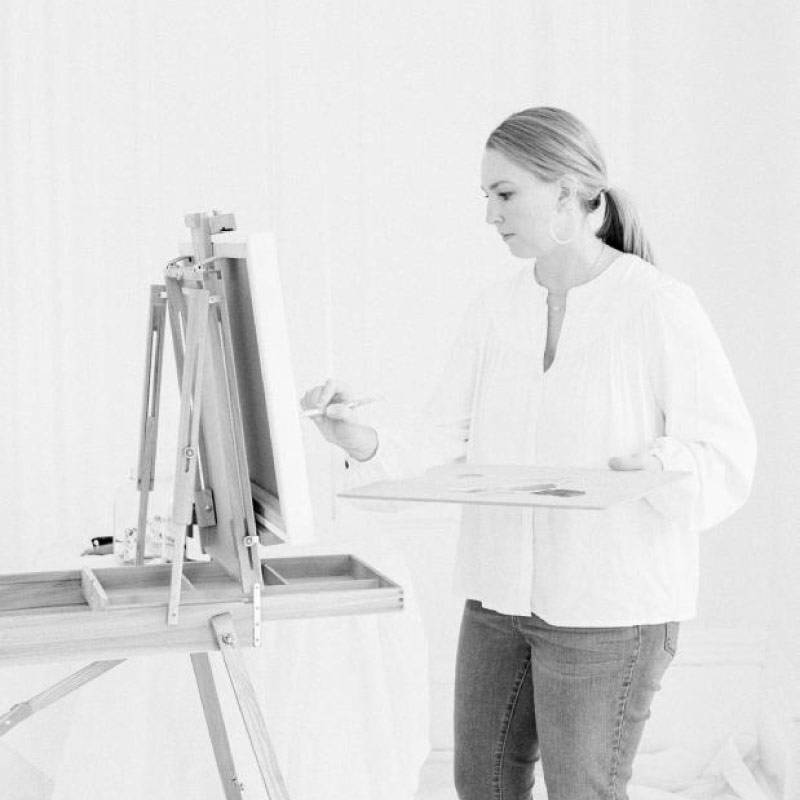 The limited art collection by Brittany Smith has been digitally preserved and is now being professionally re-produced by Pretty In Polka Dots on high quality natural cotton canvas.
There are two hanging options available. If "No Hanger" is your choice, your canvas art will come loose ready to un-roll and hang with your method of choice!
If the "Wood Hanger" option is chosen, your canvas art will come with a simple peel & stick wood hanger. The hanger consists of two wood strips that easily adhere to the top and bottom of your canvas.